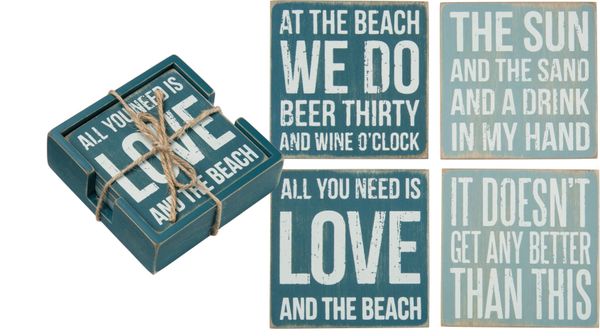 Beach Coaster Set (4)
A set of four wooden coasters featuring distressed,
"At The Beach - We Do Beer Thirty And Wine O' Clock,
" "The Sun And The Sand And A Drink In My Hand,"
"All You Need Is Love And The Beach,"
and "It Doesn't Get Any Better Than This" sentiments in a water-inspired palette. Comes with wooden holder.
Dimensions:
4" x 4" x 1.50"
Featured Products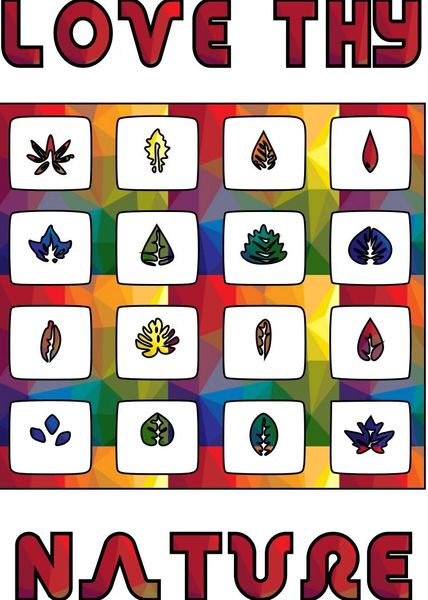 Love Thy Nature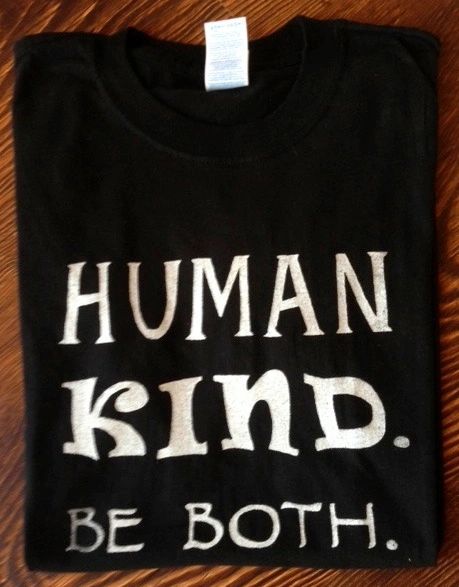 Human Kind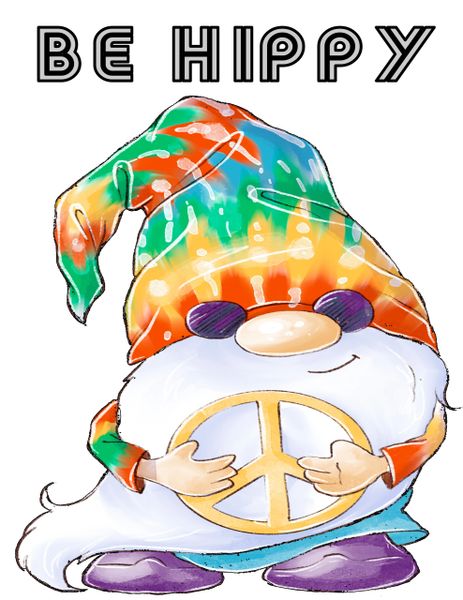 BE HIPPY GNOME PEACE SIGN